DEFENSE TECH

WEEK FEATURED SPEAKERS

DefenseTalks
Anne Neuberger
Deputy National Security Advisor, Cyber & Emerging Tech at National Security Council,
The White House
DefenseTalks
Col. Nicole Malachowski
(Ret.), First Woman Thunderbird Pilot, Combat Veteran, Fighter SquadronCommander, White House Fellow & Adviser, and Indomitable Spirit,
USAF
DefenseTalks
Amanda Toman
Principal Director, 5G, Office of the Under Secretary of Defense for Research and Engineering,
DOD
DefenseTalks
Young Bang
Principal Deputy Assistant Secretary of the Army Acquisition, Logistics & Technology,
U.S. Army
DefenseTalks
Winston Beauchamp
Deputy CIO,
Dept. of the Air Force*
DefenseTalks
Chris Cleary
Principal Cyber Advisor,
Dept. of the Navy
DefenseTalks
David Frederick
Executive Director,
U.S. Cyber Command
DefenseTalks
Michael Galbraith
Chief Digital Innovation Officer,
Dept. of Navy
DefenseTalks
Dr. Raj Iyer
CIO,
U.S. Army
DefenseTalks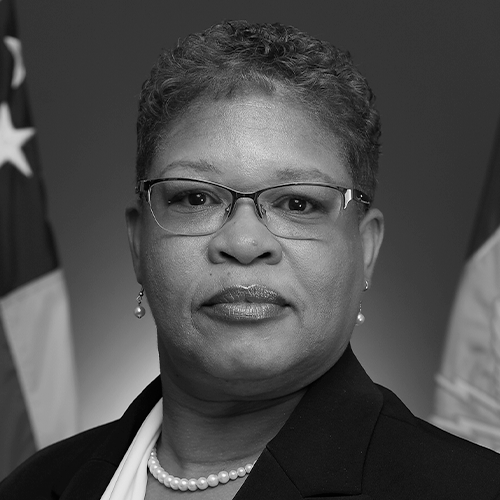 Wanda Jones-Heath
Principal Cyber Advisor,
Dept. of the Air Force
DefenseTalks
Mike Madsen
Deputy Director,
Defense Innovation Unit
DefenseTalks
Jane Rathbun
Deputy Assistant Secretary Navy Information Warfare & Enterprise Services/CTO,
Dept. of Navy
DefenseTalks
Lt. Gen. Robert Skinner
Director,
DISA
DefenseTalks
Renata Spinks
Assistant Director/Deputy CIO IC4,
U.S. Marine Corps
DefenseTalks
Dr. Derek Tournear
Director,
Space Development Agency
DefenseTalks
Melissa Vice
Director, Cyber Crime Center,
DoD
DefenseTalks
Ruth Youngs-Lew
Program Executive Officer, Digital and Enterprise Services,
Dept. of Navy
DefenseTalks
Rob Carey
President, Government Solutions,
Cloudera
DefenseTalks
Viral Chawda
Principal, Federal Technology Consulting Leader,
KPMG
DefenseTalks
Josh Marcuse
Head of Strategy and Innovation, Public Sector,
Google Cloud
DefenseTalks
Royce Resoso
Senior Director, Industry Strategy - National Security & Defense,
DocuSign
DefenseTalks
Chris Roberts
Federal Technology Director,
Quest Software Public Sector, Inc.
DefenseTalks
Ismael Valenzuela Espejo
VP, Threat Research & Intelligence,
BlackBerry
DefenseTalks
James Westdorp
Chief Technologist,
Ciena Government Solutions Inc.
DefenseTalks
Goldy Kamali
Founder & CEO,
Scoop News Group
DefenseTalks
Billy Mitchell
VP, Content and Community & Editor-in-Chief, FedScoop and DefenseScoop,
Scoop News Group
DefenseTalks
Francis Rose
VP of Mulitmedia Content & Host of The Daily Scoop Podcast,
Scoop News Group
DefenseTalks
Jon Harper
Managing Editor, DefenseScoop,
Scoop News Group
DefenseTalks
Brandi Vincent
Reporter, DefenseScoop,
Scoop News Group
Defense Tech Spotlight Series
Colten O'Malley
Deputy Commander, Command and Control Support Agency,
U.S. Army